If you're one of those people who feels like they can never have enough storage space, you're not alone. No matter how big our homes are, we always find ourselves looking for more room to store our stuff. Unfortunately, one area that needs to be addressed when it comes to maximizing space is the laundry room.
However, you can easily turn your cramped and cluttered laundry room into a neat and organized space with a few simple tips and tricks. Read on for great ideas on making the most of the space in your laundry room!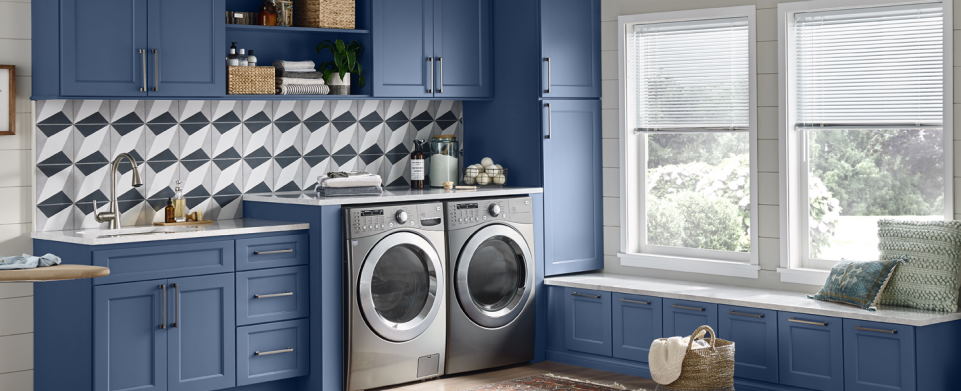 Clever ways to use laundry shelving in your home
Use laundry shelving to store extra linens and towels. Laundry shelving is perfect for storing extra blankets, sheets, towels, washcloths, and other linens. Keep everything organized so you have a place for your bedding and bath items without taking up too much space in other areas of your home.
Utilize laundry shelving to organize cleaning supplies. You can easily separate your various cleaners and solvents from one another by arranging them on the shelves of your laundry room. That way, they won't be mixed up with any other items in the house and will always be within easy reach when you need them most.
Create an attractive dresser with laundry shelving ideas. Place several baskets on the shelves to store clothing items like socks and underwear, while drawers below can be used for more bulky items like sweaters or jeans. For a neat, streamlined look, choose an attractive shelf unit that complements your existing décor.
Organize laundry room detergents and other supplies using laundry shelving. You can keep all your cleaning products in one place with this type of shelving, making for quick and easy access when you need certain items. Plus, you can use different sized containers to make sure everything fits neatly onto the shelves!
Use laundry shelving as extra pantry space. If your kitchen storage isn't cutting it, you can create extra pantry space in your laundry room. Make sure to only store food items that won't spoil quickly. Dry goods like rice, pasta, and cereal are all ideal for this type of storage.
Add a bit of décor with decorative laundry shelving. If you want to spruce up the look of your laundry room, try adding some shelves with colorful baskets or other attractive organizational pieces. It will bring new life to an often-overlooked corner of your house! And soon enough, you'll be able to make the most out of every inch of space in your home with the help of cleverly designed laundry shelving solutions!

Tips for organizing and decluttering your laundry room
Sort and purge: Separate out the items you don't use or need, and donate them or recycle them appropriately.
Create a storage plan: Take an inventory of what you need to store in your laundry room and decide how to organize it all efficiently. Consider using shelves, pegboards, baskets, and containers to maximize space and ensure everything has a designated home.
Use labels: Labeling bins and containers is easy to keep things organized and easy-to-find. You can also use label makers for a professional look!
Hang up items: You can hang hangers with laundry detergent bottles, clothespins, dusters, and other items you use regularly. Keep a rod near the washing machine for easy access.
Add hooks: Utilize the walls of your laundry room by adding hooks so you can hang up brooms, mops, dustpans, and more.
Establish zones: Assign specific spots in your laundry room to each chore – one area for sorting dirty clothes, another for folding clean clothing, etc. This will help keep everything organized and clutter-free.
Make use of the door: Hang an over-the-door organizer or attach adhesive hooks to store scrubbing brushes, sponges, and other small items that would otherwise take up countertop space.